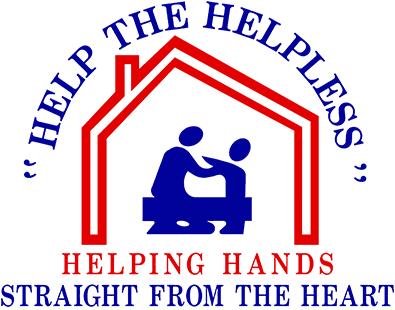 Contact Us:
Lot 5042, Jalan Indah Permai 9,
Taman Saleng Indah, 81400 Saleng, Senai, Johor.

Tel:

+607-598 9676 | +6012-776 1465

Fax:

+607-598 9677

E-mail:

ppkktaj@handicapjb.org.my
Welcome to Handicap JB
Handicapped and Mentally Disabled Children's Association Johor Bahru
Established in 1990, the Handicapped and Mentally Disabled Children's Association of Johor was built by Mr. V. Rajamanikam and today it occupies more than 220 children.The Handicapped and Mentally Disabled Children's Association provides facilities, health, education, and support services to children and adults with down syndrome, spastic, cerebral palsy, hyperactivity and autism, orphans, and victims of abuse. We cordially appreciate for any form of help and donation.
Contact Us for More Detail
Webteq Solution | The Website Company Since 2007
Webteq Solution Sdn. Bhd. was set up back in year 2007. Today, we have a group of 30 workers, who are very much prepared in website design, web development, SEO (Search Engine Optimization), and web-based application. Our fundamental office is situated at Taman Austin Perdana, Johor Bahru (JB). Also, in year 2020, Webteq has expanded his web design office at Sunway Nexis (Kuala Lumpur KL).
Webteq = Website & Technology.
Webteq Solution was the original name, however it was changed to Webteq Solution Sdn. Bhd. The name "Webteq" comes from the nature of the firm, which is "Website" and "Technology" related. It mostly assists firms with the effective website, SEO (Search Engine Optimization), and customized web applications.
The Strengths of Webteq – 1,500 websites, 75% Google High Ranking.
Webteq has produced and created over 1,500 websites and web-based applications since its inception in 2007. We've also supported over 75% of companies of maintaining high rankings in Google search result. We assume that a website with a high Google ranking will help drive revenue. Webteq have a lot of website design experience, thus we ensure that we will brought you a great user experience. To read more about Effective Website, please contact us.
The Mission of Webteq
To help businesses through effective websites, by helping to enhance corporate image and increase sales leads".
To know more about Website + Google Ranking
Do you intend to grow your company? Do you want to see if Website and Google search result can help your business? Do you want to learn more about how to improve your website's Google ranking? Contact Webteq, Website Design Firm at Johor Bahru (JB).

Webteq creates effective websites.
Contact Us for Web Design Johor Bahru (JB) Kuala Lumpur (JB)
Web Design Johor Bahru (JB)

Webteq Solution Sdn Bhd
No. 34-01 & 34-02, Jalan Austin Perdana 2/23, Taman Austin Perdana,
81100 Johor Bahru, Johor.

E-Mail:

info@webteq.com.my

Tel:

+607-352 4437

Phone:

+6016-770 4437 (Mr Tey)

Fax:

+607-352 5437

Web Design Kuala Lumpur (KL)

Webteq Solution (KL) Sdn Bhd
Unit D-2F-12 Sunway Nexis, No. 1 Jalan PJU 5/1,
Kota Damansara, 47810 Petaling Jaya, Selangor.

E-Mail:

info@webteq.com.my

Tel:

+603-6730 4321

Phone:

+6018-311 4437 (Jason)
Webteq | Web Design Johor Bahru (JB) Kuala Lumpur (KL)